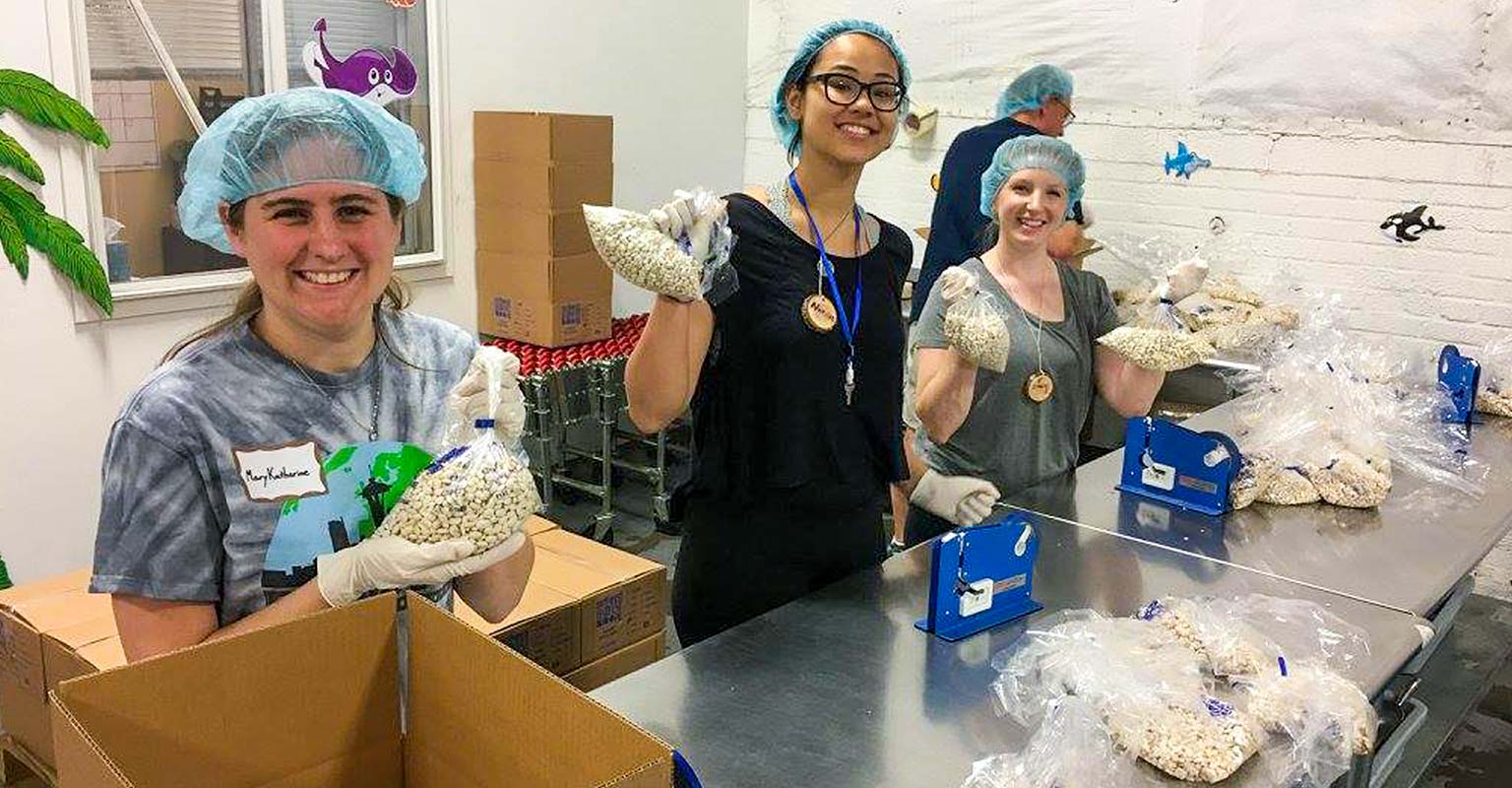 What is Idaho Mission Project?
Idaho Mission Project is a service and camp hybrid program that takes place at Twinlow Camp and Retreat Center. This unique experience brings one week full of connection, hard work, and community building.
We spend our days going into the Inland Northwest Region to help individuals in need through partnerships with non-profit organizations. We have partnered with many organizations over the years. IMP participants may do any number of projects throughout the week from helping out at a local food bank to helping elderly community members with projects they are not able to do.
The late afternoons and evenings are spent in a camp-like experience—however you choose for that to look. Groups have the opportunity to play in the lake with our canoes, kayaks, inflatable water toys, or stand up paddle boards. Groups also engage in other activities, including nine square, gaga ball, archery, volleyball, basketball, crafts, cornhole, disc golf, can jam, spike ball. At the end of the day, Twinlow staff lead a campfire and Bible study depending on group needs.
For $350 per person, you can join in on this amazing adventure!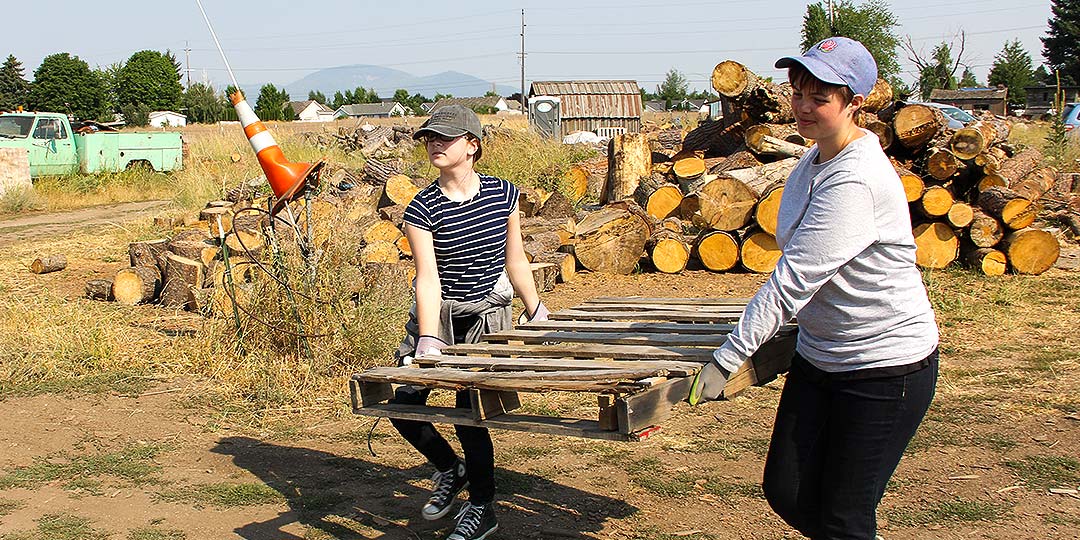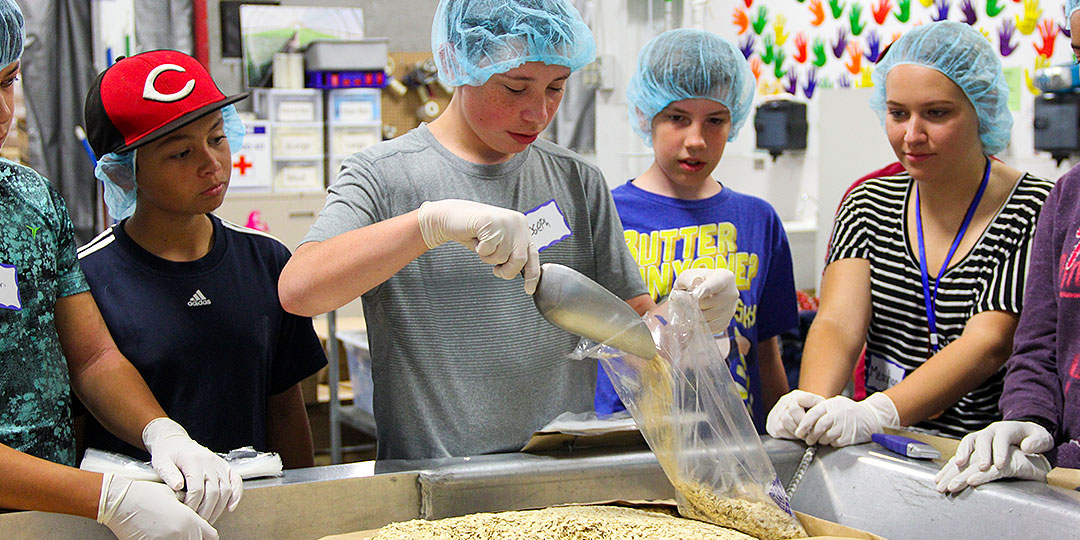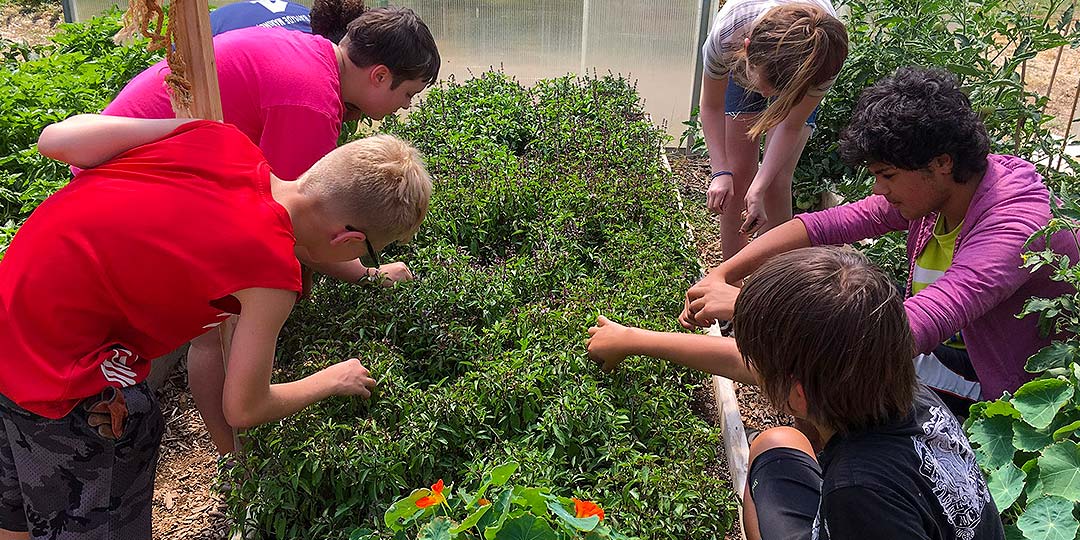 Idaho Mission Project is a service-based program that takes place at Twinlow Camp and Retreat Center. We partner with non-profit organizations to be the hands and feet of Jesus.

"The best thing about IMP is all of the times I've said, 'I've never done this before."
– Youth from St. Cloud, MN, 2016

"Everything is AWESOME! You are an amazing group of people and you made an amazing week possible for us."
– Youth Leader, 2018
Frequently Asked Questions
What does a typical week look like?
Groups arrive around 3pm on Sunday and jump right into camp life by getting to know each other, forming work teams, and laying the foundation for a meaningful week.
Starting Monday morning, groups eat breakfast, then pack a sack lunch. Work groups then disperse from Twinlow to their project site for the day.
Work groups return to Twinlow between 2pm and 3pm. When groups get back, they enjoy some rest time, play time, or whatever is needed.
After dinner there are opportunities for games, activities, or small group time. There will be an evening campfire each night.
Our last meal together is Friday breakfast. After breakfast you can either say your farewells, or head off to any number of local adventure spots. If your group would like to have an adventure day Friday, you are welcome to stay at camp Friday night before heading home Saturday.
What About Transportaion?
Your group is responsible for transportation to and from Twinlow, as well as transportation to daily service project sites. In most cases, groups arrive in church vans or personal vehicles. Work sites are typically between five and 30 miles from camp. 
What weeks are available for IMP?
Weeks available for Summer 2022:
June 26 – July 1

July 3 – July 8

July 10 – July 15 

July 17 – July 22

July 24 – July 29 

August 7 – August 12
How much does IMP Cost?
Cost: $350 per camper or adult leader
Your cost includes all of your food, lodging, and activities on site here at Twinlow during your stay. IMP groups typically stay in our retreat center bunk rooms that have restrooms and showers across the hall and stay cool in hot summer days. Your group will have a camp liaison to help you get plugged in to the many activity options you will have during your time at camp.
Cost does not include transportation or Friday activities.
How old do you have to be to participate with Idaho Mission Project?
IMP primarily works with high school groups, but is open to adult groups as well. We let each individual group define who they are, and who they would like to have with them on their mission trip. Younger participants may be restricted from some activities due to age.
As much as we are able, we strive to be open and accessible for all ages and abilities to come and serve. Feel free to contact us with any questions you have.
Feel free to send us an email. One of our staff will get back to you within the next business day. If you need help faster, feel free to call. We'd love to hear from you!
Twinlow is located five minutes from Rathdrum, Idaho, just off of Highway 41. It is amazing just how accessible our camp is year-round! Don't worry about driving out here in the winter because we are blessed to be just off a major highway and on a school bus route, so the roads are always plowed. Another benefit to Twinlow is the road to us is flat, so you won't have to worry about steep hills or winding roads any time of the year.
Twinlow's parking lot is big enough for large charter buses and big family gatherings. It is truly one of the easiest places to get away and relax.
You can find us by typing Twinlow Camp and Retreat Center into Google Maps or Apple Maps on your smartphone.
Or, if you want more traditional instructions, here is how to find us:
Head North on Highway 41 out of Rathdrum for about 5 minutes.
Turn LEFT on Par 3 Golf Course Rd.
Then turn RIGHT on Twinlow Rd. We are about ¼ mile down the road. You'll see the Twinlow sign.
Don't worry if you miss the first turn. There is a second chance to turn LEFT on Twin Lakes Rd.
If you turn on Twin Lakes Rd., take a LEFT on Twinlow Rd. We are about a quarter of a mile down the road on the right. You'll see the Twinlow sign.
Pull in and say hello! We like it when people say hello.
Twinlow Camp and Retreat Center
22787 N Twinlow Rd
Rathdrum, ID 83858
Idaho Mission Project is a service-based program that takes place at Twinlow Camp and Retreat Center. We partner with non-profit organizations to be the hands and feet of Jesus.